Home » About Us
About Us
Rooster Energy Ltd. is an independent oil and gas exploration and production company headquartered in Houston, Texas. It conducts business through its wholly owned subsidiaries. In particular, all of the day to day business and operation of assets is handled by Rooster Petroleum, LLC. Its oil and gas properties are principally located in the offshore waters of the Gulf of Mexico shelf in the United States.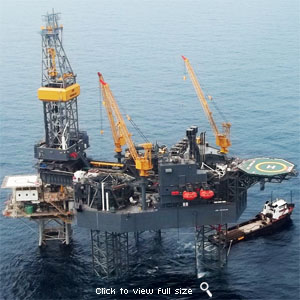 Rooster identifies prospective oil and gas properties through acquisitions and lease sales primarily by using 3-D seismic technology. After acquiring an interest in a prospective property, Rooster evaluates the area for additional exploitive and exploratory opportunities.
If the new drilling results with commercial oil and/or gas accumulations, Rooster completes the wells and begins producing the oil or gas. Because Rooster's operations are located in the offshore Gulf of Mexico, the company installs facilities such as offshore platforms and gathering pipelines in order to produce the oil and gas and deliver it to the marketplace. Certain properties require additional drilling to fully develop the oil and gas reserves and maximize the production from a particular discovery. In order to increase its oil and gas reserves and production, Rooster continually reinvests its net operating cash flow into new or existing exploration, development, and acquisition activities.
Rooster shares ownership in its oil and gas properties with various industry participants. Rooster currently operates the majority of its offshore properties and resultant daily production. As operator Rooster is generally able to maintain a greater degree of control over the timing and amount of capital expenditures on its exploration and development operations.
Rooster's long-term strategy is to increase its oil and gas reserves and production while keeping its finding, development and operating costs low. Rooster implements this strategy through drilling exploratory and development wells from an inventory of available prospects that it has evaluated for geologic and mechanical risk and future reserve potential. Rooster's drilling program contains some high risk/high reserve potential opportunities as well as some lower risk/lower reserve potential opportunities, in order to attempt to deliver a balanced program of reserve and production growth for our shareholders.